About
"Little Lamb, who made thee? …Little Lamb, I'll tell thee…Little Lamb, God bless thee!"
Little Lambs Preschool was established in 1996, as a ministry of Immanuel Lutheran Church in DeKalb, IL. The preschool was founded as a Christian Outreach to the church and the community; however, we proudly accept children of all religious backgrounds.
The name of our Christian preschool comes from a poem by William Blake titled, The Lamb. Without apology and unabashedly, Little Lambs Preschool is committed to echoing, imitating and role-modeling the Good Shepherd's own actions, welcoming little lambs and providing them with a nurturing Christian preschool education.
Philosophy
At Little Lambs Preschool, we feel that a quality education in a Christian setting is important for children in our community. We work in partnership with families to develop a solid foundation for our preschoolers. We focus on the child's social, emotional, physical, cognitive and spiritual development. The result is a well-rounded Christian preschool education that builds a foundation for lifelong development.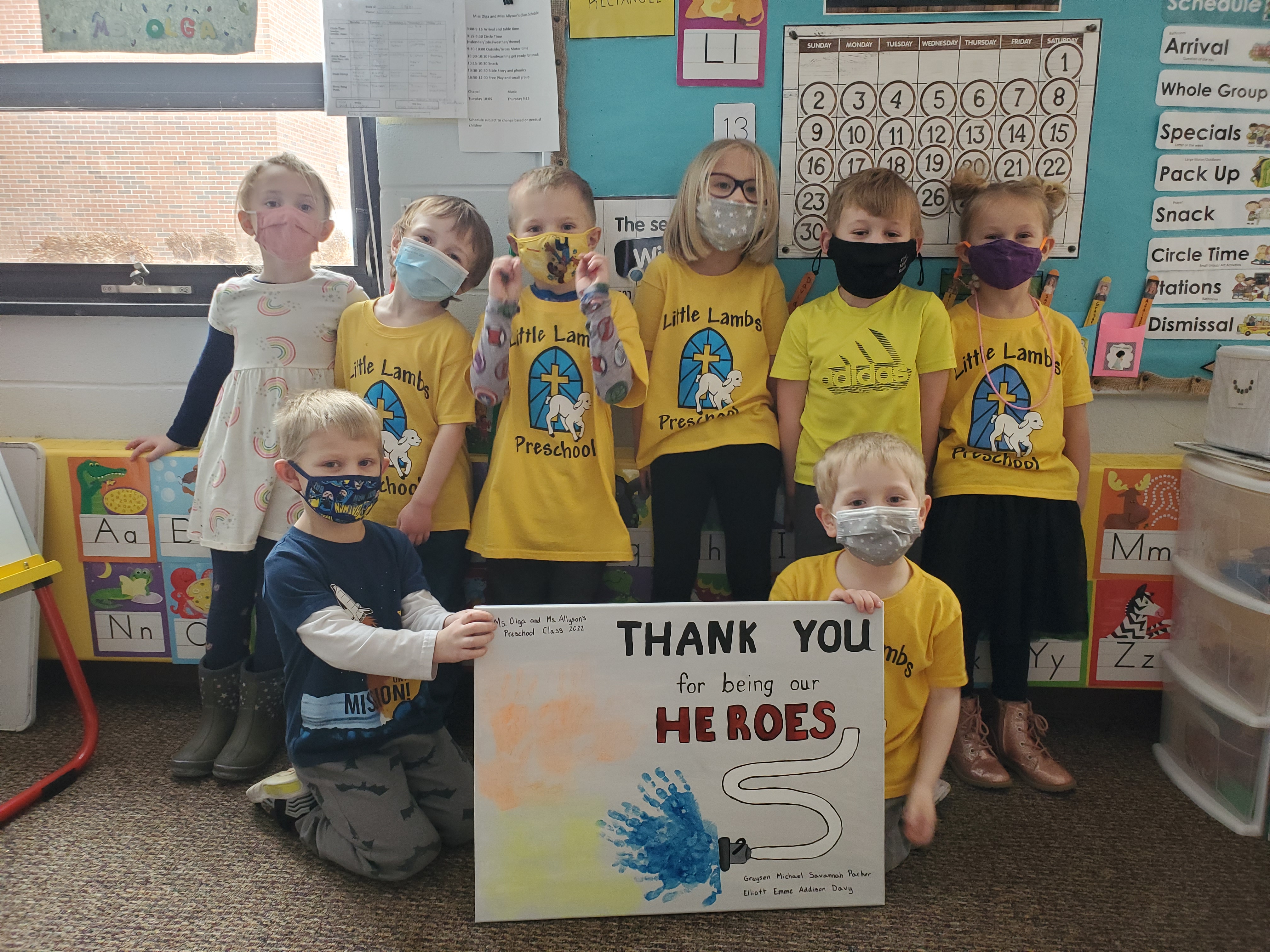 Our Mission
As a Christian preschool, our curriculum is rooted heavily in realizing the significant role God plays in our lives. As we help them explore the world around them and learn fundamentals, we also help the children in our care connect with guiding, governing spiritual concepts. Little Lambs Preschool seeks to help each child:
Have a personal relationship with God
Experience cognitive, social, emotional, physical and spiritual growth
Develop self-worth
Grow in social skills through group interaction
Increase self-expression through language skills
Learn to adjust to new situations
Increase attention span and the ability to follow simple directions
Develop independence and problem-solving skills
Grow in the ability to get along with children and adults
Develop fine and gross motor skills
Know Jesus as a friend and Savior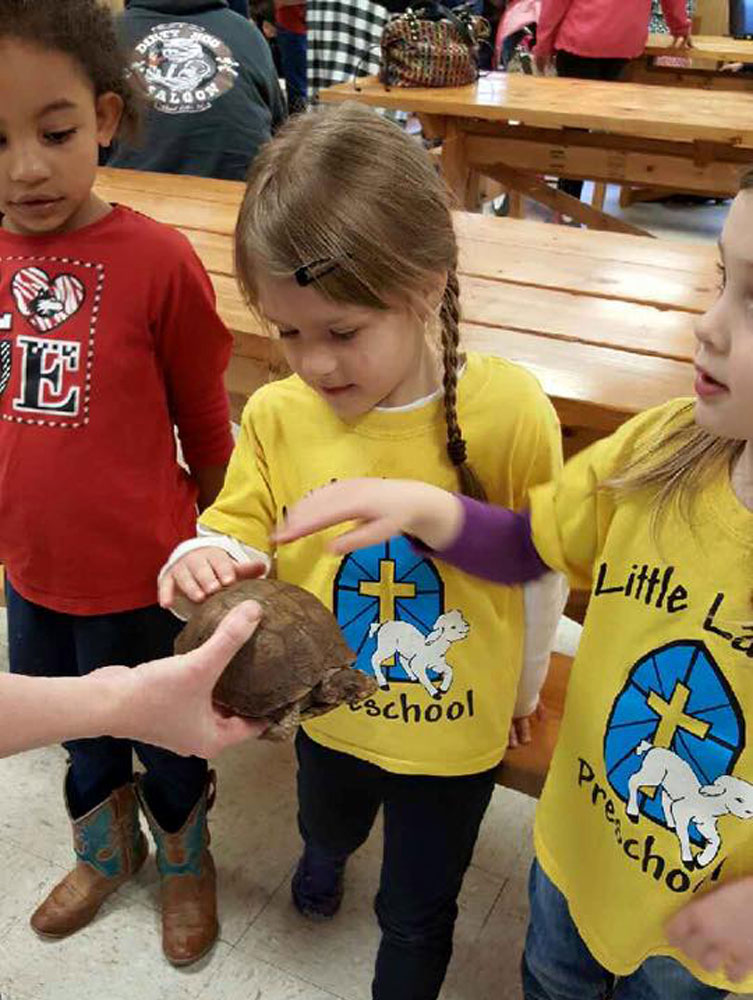 Note From The Director
Hello from Little Lambs Preschool!
This final month of school has been very busy to say the least! I myself still cannot believe the school year is coming to a close so fast!
Registration continues for the 2023/2024 school year. We have limited openings left in our mixed day 4/5-year-old class and 3-year-old classes. If you are looking for a quality Christian preschool help spread the word or call for a tour!
Thank you to everyone who donated or gave money towards all our fundraisers this year. Your generous donations will be used to help restore and fix up our playground and help us to continue to provide a quality programming for our students.
Little Lambs went to the Dekalb Chamber of Commerce job fair and expo, and we passed out flyers and had a game of chance with spinning a wheel for a prize. It was a fun to meet and greet our fellow community members and show them all the wonderful things we have to offer at Little Lambs.
We celebrated our wonderful teachers during teacher appreciation week. We have been blessed with some wonderful staff and it was fun to highlight this and show them how much they mean to us. Thank you to the parents for the kind notes of encouragement. Teachers are important to this world, and it makes them feel good to hear about the important impact they are having on your youngest learners.
Our last day of school for the school year is scheduled for May 25th. That day is to be followed by a fun filled evening with graduation, spring sing, and the closure of our silent auction. As I write this, I look forward to this evening and celebrating the accomplishments of this school year not only by the children, but by our staff as well.
These final weeks of school seem to have come in a blink of an eye! I am so blessed and thankful to each person who has made my second year as director be such an amazing experience. I look forward to a fun and relaxing summer and using the time to reflect on the way God has "in all things" been with us at Little Lambs and will continue to be with us as we look to begin a new school year in the fall.
In His Service,
Katie Martinez-Little Lambs Preschool Director
Welcoming Little Lambs
Little Lambs Preschool of Immanuel Lutheran Church welcomes children ages 3-5 years old in DeKalb, IL. We seek to provide a loving, safe, nurturing environment for each child, and a path to cognitive, social, emotional, physical and spiritual growth. For more information, please contact us today at 815-756-6669.